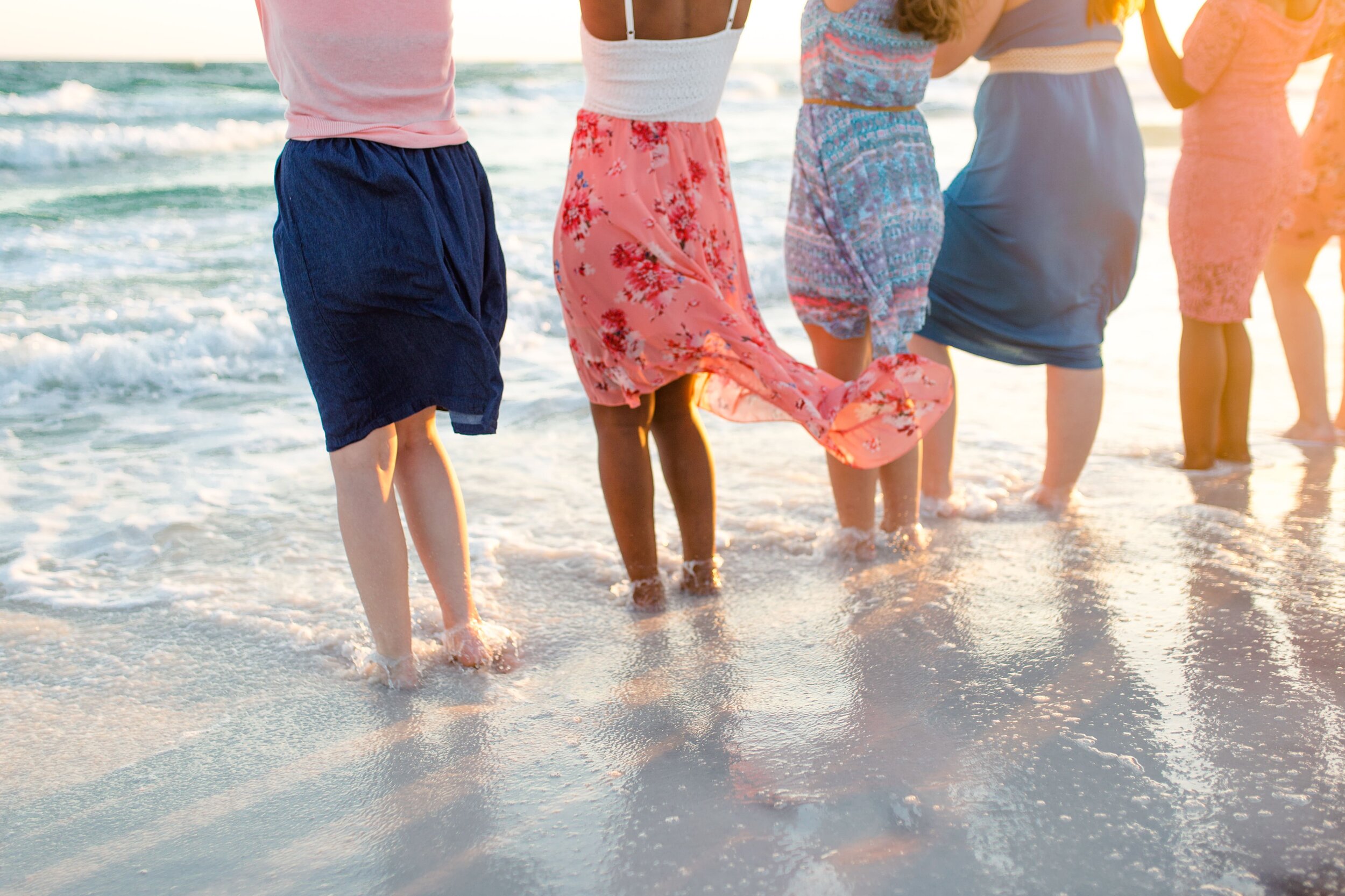 welcome!
We are SO excited you are attending Waves Girls Conference 2019! As we've planned for this weekend, we also want to help you prepare your heart and mind leading up to our conference. Below are some new resources intended to do just that. Can't wait to worship and learn with you! — Caroline, Christy, Taylor, and Amanda on the Waves Team
Pre-Conference devos
As we have prepared for this conference, our team prayed specifically for YOU! We truly believe the Lord is going to show up and show off over this weekend. And we don't want you to miss any part of it!
Founder Caroline Hare wrote seven devotionals leading up to the first day of our conference. Read through these to prepare your heart and mind to hear truth during this upcoming weekend!
Post Conference devos
We often find ourselves encountering God in a way unlike ever before at our conference, but it doesn't have to stop there! Our Waves Team has written seven daily devotionals to encourage and challenge you to live out God's Word.
Each day consists of questions and Scripture to help you better know what you believe!
Prayer Requests
Do you have something you want our team to pray for personally? The Waves Team wants to hear from you! Leading up to the conference, submit a prayer request form, and let us know how we can individually pray for you.
Then, after the conference, we would love to hear what God taught you throughout the weekend, praise for answered prayers, or any other prayer requests you may have.
Friday:
6:00pm - Registration Opens
6:30pm - Doors Open
7:00-9:00pm - Session 1: Breaking Points

Saturday:
9:00am - Doors Open
9:30am - Session 2: Currents
10:30am - Break
10:45am - Session 3: High Tides
11:45pm - Girls: Lunch with Panel
Youth Leader: Luncheon
1:00pm - Break Out Class 1
2:30pm - Break Out Class 2
4:00pm - Dinner Break (on own)
5:30pm - Doors Open
6:00-8:00pm - Session 4: Making Waves
8:00-9:00pm - Donut Dessert Party
Session One: Breaking Points
Founder Caroline Hare will talk about how breaking points often lead to your personal breakthrough with the Lord.
Session two: currents
Christy Maraman will focus on how to overcome bad currents we get swept into and step into the currents of God's presence!
Session three: high and lows
Rebecca Francis will talk about time when God is working beneath the surface, specifically in dealing with body image.
session four: making waves
Hope Lamberson will challenge us to live out our call to be a Waves Girl by making waves in our community!
Girls will be able to choose two of the following six breakout sessions.
Hearing the voice of god
Christy Maraman, Waves Team
Own it
Mona Ponder, Waves Board Member and Business Empowered.

the honest truth
Megan Gover, founder of Minted Truth.
Q&A: Stepping into Full Time Ministry
Caroline Hare, Waves Founder, Big Hare & Big Faith.
Relationships
Amanda Cheeley, Waves Worship.
Identity and labels
Darius McDonald, Waves board member, Summit.